As the bee does, move around safely between flowers and trees along the latest creation of the Museum: the discovery trail.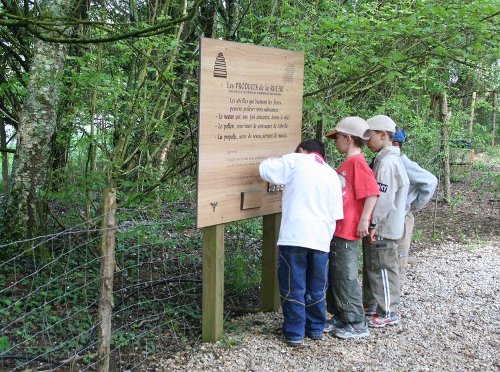 There you will discover the main plants bees gather nectar from, and your knowledge can be put to the test after the visit.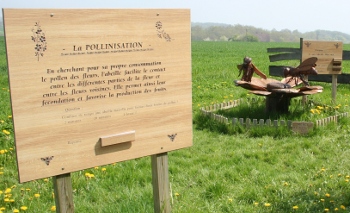 Six educational panels recap the themes seen during the visit and challenge you through a quizz. They are dedicated to the products of the hive, the communication of bees, pollination and beekeeping tradition.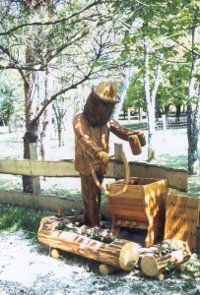 A picnic area is there for you to enjoy. An old beekeeper sculpture will show you the way.
On the trail, you will find this new presentation of traditional hives: